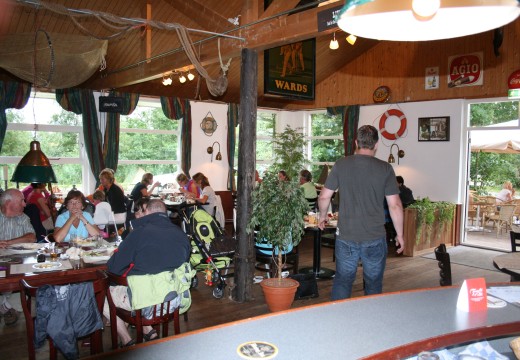 Eatery - Eetcafé de Meerpaal
You can enjoy good food and drinks at the Eetcafé de Meerpaal. Whether you fancy a pizza, a pancake, a well-filled sandwich, a delicious plate or want to try the dish of the day; the versatile menu means there is something for everyone! While the children are having fun in the play corner (with football and pool table) or on the air trampoline (in high season), you can enjoy a drink in the eatery or on the spacious terrace. In high season, you are welcome from 11:00 am (the eatery is closed in the period October to March).
In addition, an eel farmer regularly comes by with freshly smoked eel and live music is often arranged on Sundays. Curious how many spareribs you can eat? Then come and eat unlimited spareribs on Sundays!
Back to facilities
Discover more facilities
"For a nice meal or a quick bite."
"Everything you need for a top holiday!"